Sigma Enterprises
Sigma Enterprises is a passionate advocate for Bitcoin and open-source technologies. We specialize in providing high-quality wallets signing devices, seed plates, and other Bitcoin accessories to ensure the security and convenience of your digital assets.
Our Services
Education and Training
We offer comprehensive workshops and training sessions designed to equip individuals and businesses with the knowledge they need to understand Bitcoin, blockchain technology, and the broader Bearer asset transmission ecosystem. Whether you're a beginner or a seasoned enthusiast, our educational programs cater to all levels of expertise. Gain a deep understanding of Bitcoin's fundamentals, explore blockchain applications, and stay up to date with the latest industry trends through our engaging and informative training sessions.
Strategic Guidance
At Sigma Enterprises, we believe in the power of strategic planning when it comes to Bitcoin adoption. Our personalized consultation services are tailored to help you develop a strategic approach to maximize the benefits of Bitcoin in your personal or business endeavors. Our experienced consultants will work closely with you to identify investment opportunities, integrate Bitcoin into your operations, and navigate the unique market dynamics of your locale. With our guidance, you can confidently embrace Bitcoin and leverage its potential while minimizing risks.
Hardware Wallet Referrals and Bitcoin Service Consultation
As Bitcoin enthusiasts ourselves, we understand the importance of secure storage for your digital assets. That's why we provide hardware wallet referrals, ensuring that you have access to reliable and trustworthy solutions for safeguarding your Bitcoin. Explore our range of wallets signing devices, seed plates, and other accessories to enhance your digital asset management.
In addition to providing top-notch products, we offer Bitcoin service consultation at a minimal cost to consumers. Our knowledgeable team is ready to answer your questions, address your concerns, and provide expert advice on all aspects of Bitcoin. Whether you need assistance with wallet setup, transaction guidance, or understanding the intricacies of the Bitcoin ecosystem, we are here to support you every step of the way.
Contact Sigma Enterprises
Join us on our mission to empower individuals and businesses with the transformative potential of Bitcoin. Contact Sigma Enterprises today to learn more about our products, educational programs, and consultation services. Let us help you navigate the exciting world of Bitcoin with confidence and expertise.
Website: www.sigmaenterprises.com\
Email: info@sigmaenterprises.com\
npub1l7vrcprvrcjpv4vyk0xrrdys8ua33dk247gfp7hd9wp5fh85p0pq2vnjuz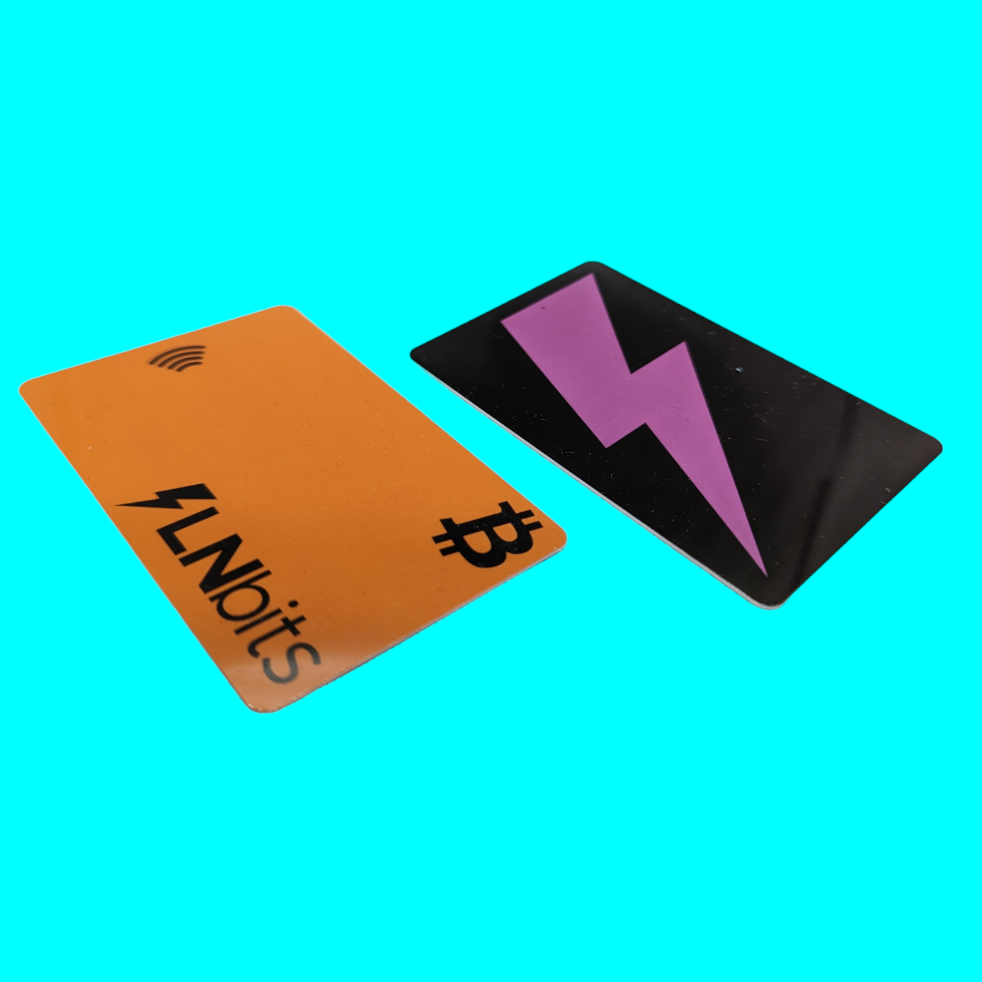 LNbits Boltcards
LNbits boltcards that can be used with the LNbits boltcard extension. This 3D boltcard includes an NTAG 424 DNA NFC tag that allows for full replay protection with the LNbits Boltcard extension.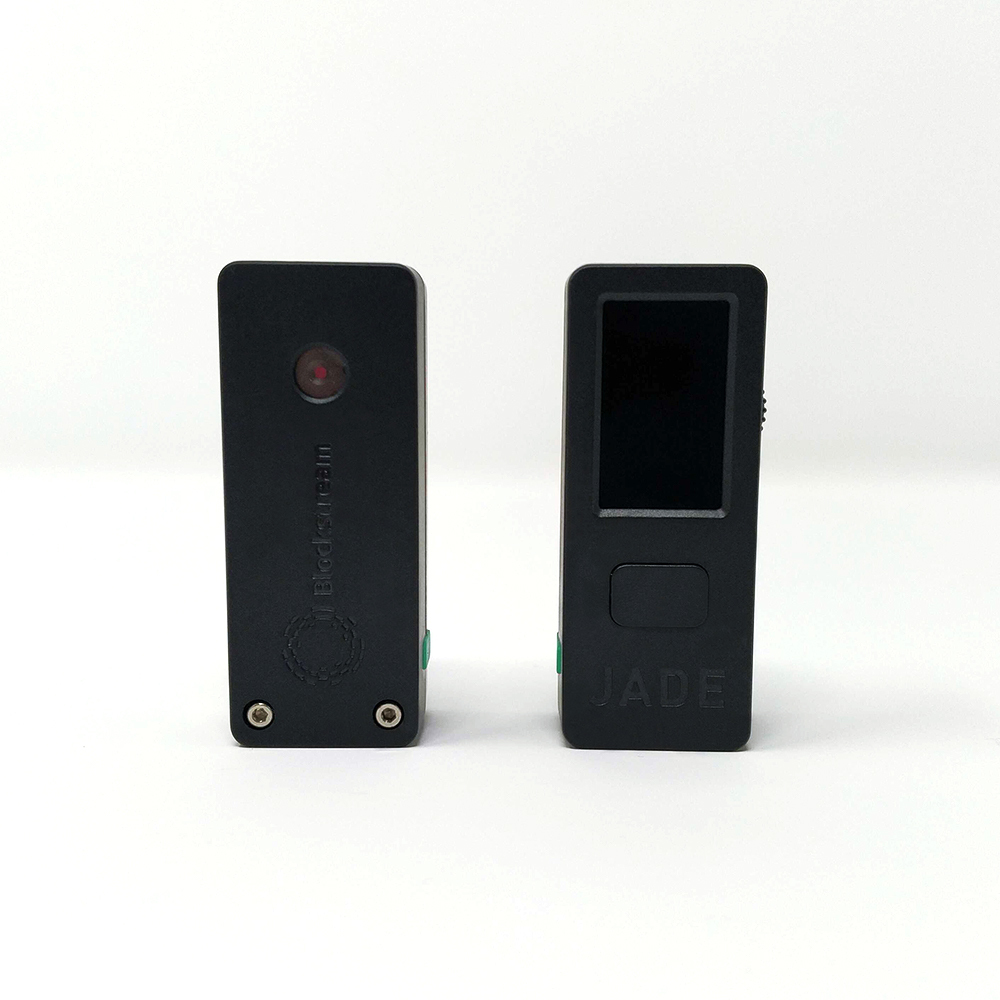 Blockstream Jade Hardware Wallet
Introducing the Blockstream Jade hardware wallet, the ultimate solution for securing your bitcoin with state-of-the-art security features and innovative air-gapped functionality. Blockstream's groundbreaking device is designed to provide you with the highest level of protection for your digital assets ensuring your peace of mind.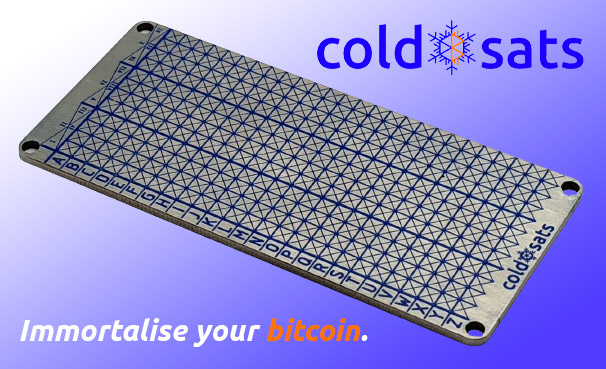 Coldsats Steel Seed Plate Backup
A high-quality 316 marine-grade steel seed phrase backup plate from coldsats. A compact design. Stamp your 24-word seed phrase on just a 40 x 95 mm plate. Sturdy 2mm thick with words 1 to 12 etched on one side, and 13 – 24 on the reverse. Immortalise your bitcoin. Complexity is the enemy of security but simplicity is our ally.